Season's 1st Snow Crabs Auctioned In Tottori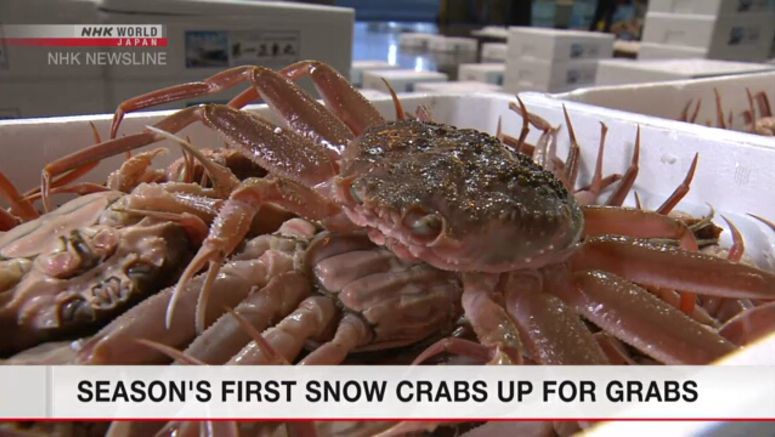 The season's first catch of snow crabs has been auctioned in Tottori Prefecture, western Japan.
The snow crab season in the Sea of Japan off Tottori and other prefectures began on Friday.
Boats carrying the renowned winter delicacy unloaded their haul at Tottori Port early Saturday morning before the first auction of the season began at 8 a.m.
Male snow crabs that are optimal in size and shape are dubbed "Itsukiboshi" crabs.
Three Itsukiboshi crabs were put up for auction on Saturday. One of them weighing 1.3 kilograms fetched 500,000 yen, or about 4,800 dollars, the highest price of the day.
The figure is the lowest bid price for the top-brand crabs in the annual first auction since 2015.
Last year, one Itsukiboshi went for a record 5 million yen, or about 48,000 dollars.
A local fisheries cooperative official, Funamoto Genji, said that he is satisfied with this year's price as the economic outlook is uncertain amid the coronavirus pandemic.