Season's First Saury Catch Arrives At Ofunato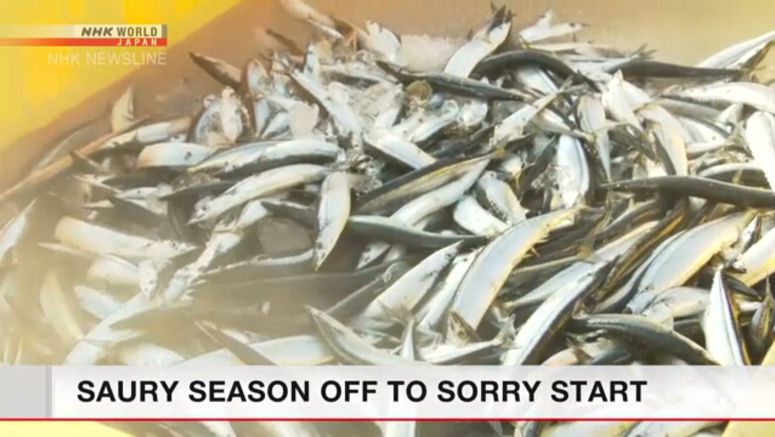 The season's first Pacific saury fishing boat docked early Saturday at a port in Ofunato City, Iwate Prefecture, northeastern Japan.
The vessel offloaded a catch of only around 4 tons, less than 20 percent of last year's first haul.
Saury fishing by large vessels started this year on August 20. But a dearth of fish stocks in waters off the northern island of Hokkaido has forced the boats to operate on the high seas of the northern Pacific.
At Saturday's auction at the port, some of the saury sold for as high as 3,250 yen, or 31 dollars, per kilo, more than three times last year's price.
Annual saury catches have been shrinking across Japan. In Ofunato, a center of saury fishing, cumulative hauls last year slumped to less than 10,000 tons. They are expected to fall even further.
The boat's chief fisherman, Matsuya Yutaka, says after 40 years of catching saury, he feels fish stocks are now in an annual decline.