Second Emergency Package Decided On Outbreak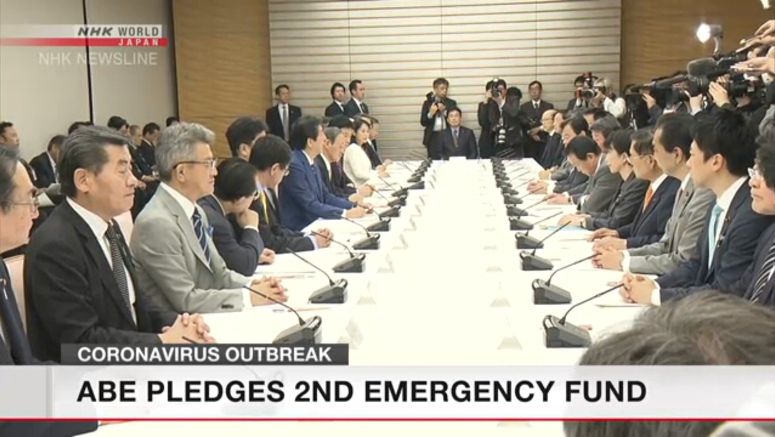 Japan's government has decided on its second emergency package to deal with the coronavirus outbreak.
The government taskforce on the new coronavirus endorsed the 4.2 billion-dollar package on Tuesday.
It includes creation of a new subsidy program for parents who cannot go to work because of school closures, and bans resale of surgical masks which are in short supply.
It also calls for interest-free, collateral-free funding to struggling self-employed workers and small and mid-sized businesses on a scale of 15 billion dollars.
Prime Minister Shinzo Abe said the government's panel of experts are set to decide late next week whether the nationwide request for cancellation and downsizing of large-scale events has been effective in containing the virus.
He said now is the crucial time for avoiding a surge in infections, and asked that containment efforts be continued for another ten days or so until the decision by the experts' panel.
Abe urged people to avoid crowded poorly ventilated spaces.