Seven & I To Buy Us Speedway Chain For $21 Bil.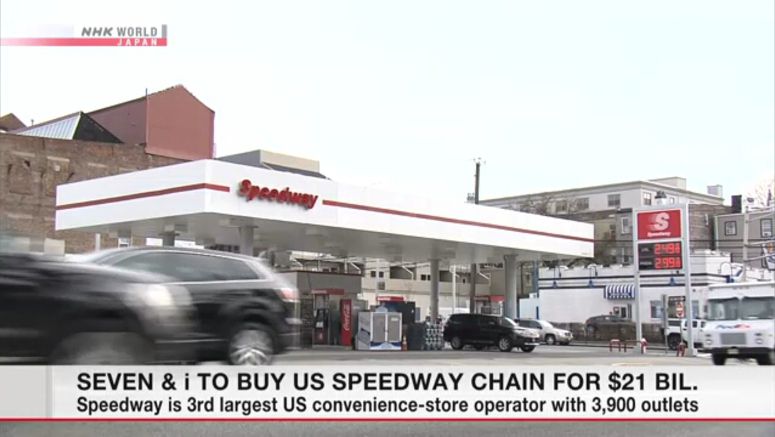 Major Japanese retailer Seven & i Holdings is to buy a US refinery's chain of convenience stores for 21 billion dollars.
Marathon Petroleum Corporation's Speedway unit has about 3,900 gas stations with convenience stores across the United States. That makes Speedway the country's third-largest convenience-store operator.
Seven & i appears to be betting on the US market's potential for expansion, amid poor growth prospects for Japan's domestic retail business.
The decision comes after Seven & i scrapped the acquisition plan back in March.
That was apparently because the two sides failed to agree on a purchase price at the time.