Seven Returnees From Hubei Hospitalized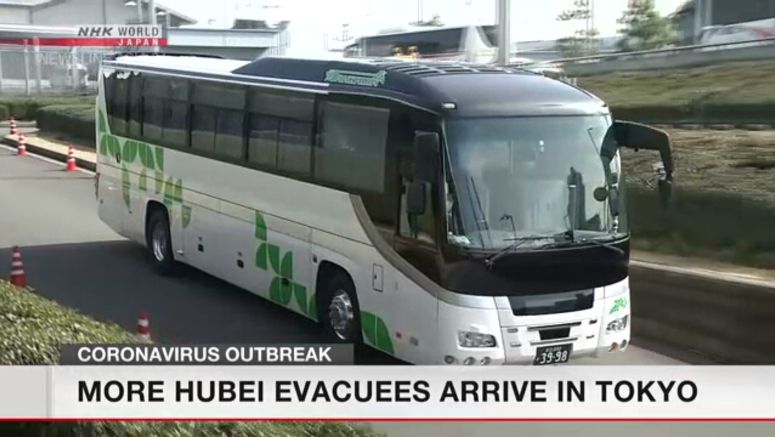 The Japanese health ministry says seven people have been taken to hospital after arriving in Japan from China on the fifth flight chartered by the Japanese government.
The flight from Wuhan, the center of the new coronavirus outbreak, landed at Tokyo's Haneda Airport on Monday morning. It was carrying 36 Japanese nationals and 29 Chinese, many of whom are spouses.
During the flight, medical professionals checked each passenger for symptoms such as fever and coughing.
The ministry says seven of them complained of coughing or sore throat and were taken to hospital.
All the returnees, including those without any symptoms, will be tested for the virus. People without symptoms will stay at a government facility in Saitama Prefecture, north of Tokyo.
The government says this will be its last chartered flight to bring people back from Hubei Province for the time being.