Shizuoka Refuses To Allow Maglev Train Work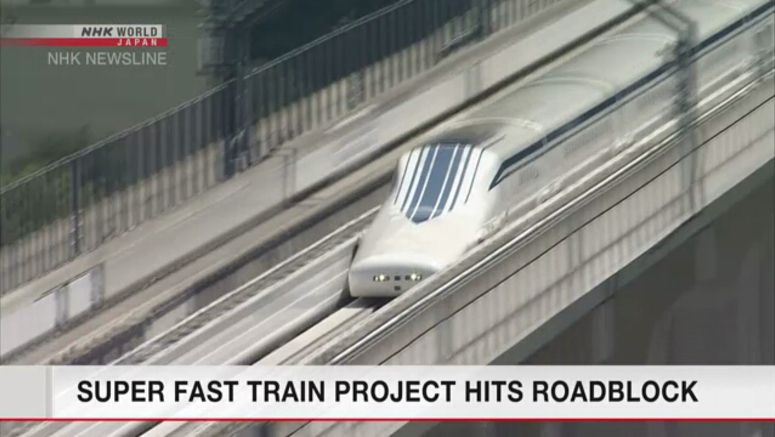 It's increasingly likely that a super-fast, magnetically levitated train service in Japan will not start as planned. A local government has refused to approve preparatory work to build a tunnel.
Shizuoka Prefecture has not approved the tunnel project, citing a possible impact on local water resources.
On Friday, the prefecture once again refused in a letter sent to the Central Japan Railway Company, also known as JR Tokai.
The company had asked for an explanation after Shizuoka Governor Kawakatsu Heita told the president of JR Tokai last week that he will not allow preparatory work to start because it's part of the main construction project.
The prefecture said in the letter that a deal to protect the environment needs to be signed before preparatory work can begin.
It also said an expert panel of the central government is discussing how the tunnel project would affect the environment, and no protective measures have been decided. The prefecture added that its conditions have not been met to sign such an agreement.
Construction of a maglev train route linking Tokyo and the central city of Nagoya has started on some parts of the route. But the tunnel project in Shizuoka is behind schedule.
JR Tokai says tunnel construction must start immediately to launch the maglev train service in 2027, as planned.