Shogi Prodigy Fujii Wins His First Major Title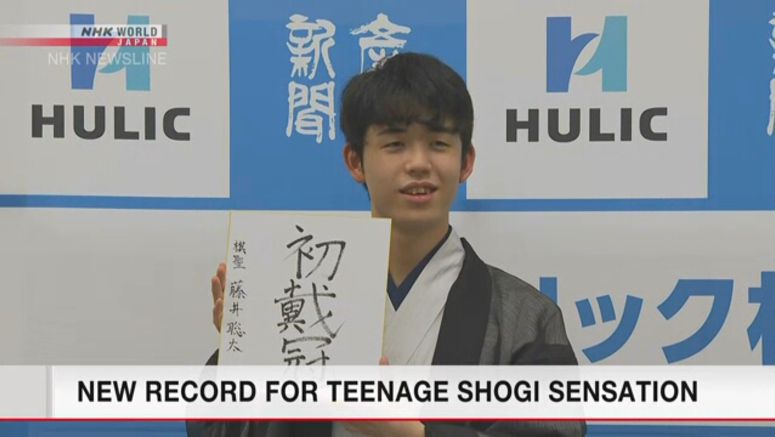 Shogi prodigy Fujii Sota has clinched his first major title in the Japanese board game, similar to chess.
The 17-year-old defeated the Kisei champion Watanabe Akira in the fourth match of the best-of-five title series on Thursday, becoming the youngest player ever to clinch a major shogi title.
Going into the match, seventh-dan Fujii had two wins and one loss.
With Thursday's victory, Fujii broke the record for the youngest holder of any major title for the first time in three decades.
The previous record holder was Yashiki Nobuyuki, who became the youngest champion in 1990 at the age of 18.