S.korea Asks Unesco To Delist Japanese Sites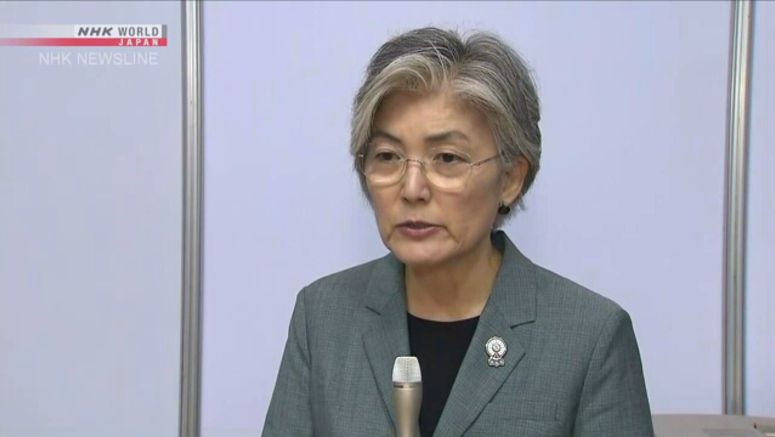 South Korean Foreign Minister Kang Kyung-wha says she has asked UNESCO to consider removing a group of Japanese industrial sites from its World Heritage list.
Kang told reporters on Tuesday that she sent a letter to UNESCO Director-General Audrey Azoulay the previous day.
She cited as a reason Japan's failure to explain that many Koreans were forced to work at some of the sites.
The letter also called on the World Heritage Committee to adopt a resolution urging Japan to respond.
South Korea's complaint concerns an information center that opened in Tokyo last week.
The center was established after a World Heritage Committee resolution called for Japan to explain the historical background of the sites.
The Japanese government says it has sincerely responded to the committee's resolution and advisory, and fulfilled its promises.
A total of 23 sites related to Japan's industrialization from the mid-19th to early 20th centuries were granted World Heritage Status in 2015. They include the Hashima coal mine in Nagasaki City, southwestern Japan.