S.korea Reopens Wto Complaint On Japan's Control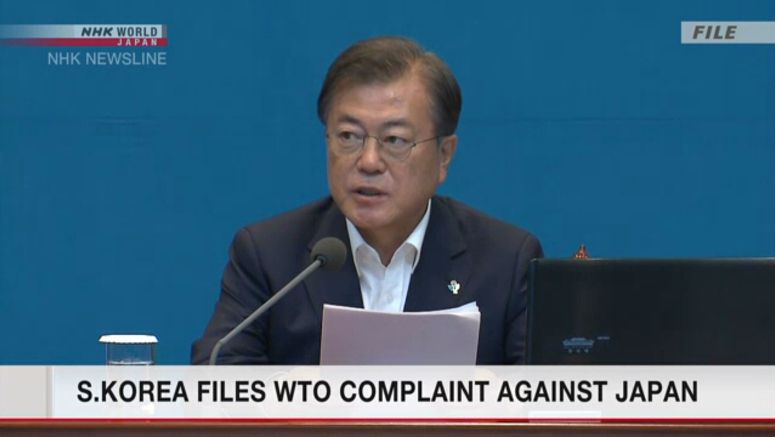 South Korea has reopened a complaint with the World Trade Organization over Japan's tightened export controls on three high-tech materials.
Officials of South Korea's Ministry of Trade, Industry and Energy revealed the reopening to NHK on Thursday.
Last July, Japan tightened export controls, citing security concerns and lax trade controls on the part of Seoul.
South Korea took the dispute to the WTO in September, but suspended the procedure in November in the hope for a settlement through negotiations with Tokyo.
Seoul also put on hold its decision to terminate the General Security of Military Information Agreement, or GSOMIA.
But discontent has increased within President Moon Jae-in's administration over the lack of progress being made in the last six months.
On June 2, the South Korean trade ministry said it would bring the matter to the WTO again, citing Japan's failure to show willingness to resolve the dispute by the end of May.