Snow Falls In Wide Areas Of Kanto, Koshin Regions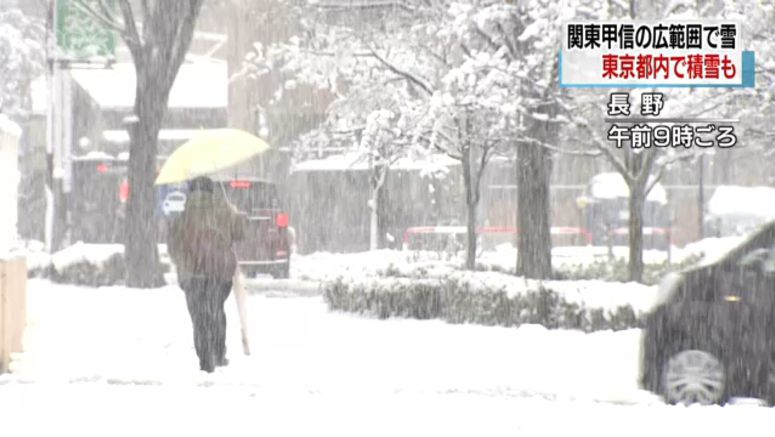 A low pressure system and a cold air mass brought snow to wide areas of the Kanto and Koshin regions in Japan on Sunday.
The snow is accumulating even on the plains of southern Kanto, including central Tokyo and Saitama Prefecture.
The snow is expected to keep falling through the early afternoon. Heavy snow is forecast in Tokyo's Tama region and in mountainous areas of northern Kanto.
The Meteorological Agency warns that accumulated snow and icy roads may disrupt traffic, as well as causing avalanches in mountainous areas.