Some Indonesian Crew Of Cruise Ship Leave Japan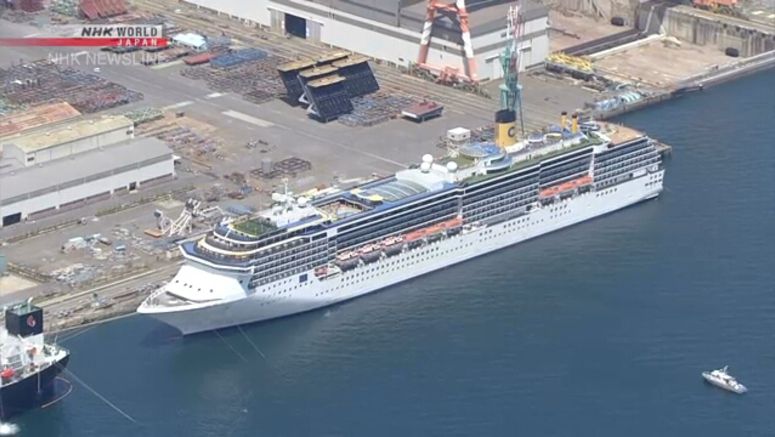 Dozens of Indonesian crewmembers of a cruise ship stricken with the coronavirus have left Japan for their home country after testing negative for the virus.
On Sunday, 44 Indonesians disembarked from the Costa Atlantica now moored at a shipyard in Japan's western prefecture of Nagasaki. They later boarded a plane bound for the Indonesian capital, Jakarta.
This is the first time that crewmembers of the vessel have been allowed to return to their homeland since a coronavirus outbreak was confirmed on the ship last month. All 623 crew were tested for the virus, with 148 confirmed to be infected.
Nagasaki prefectural officials will have the remaining crew of more than 30 nationalities return home as soon as travel arrangements are completed.
The Italian-registered ship arrived at the Mitsubishi Heavy Industries factory earlier this year for repair work.