Some Toyama Prefecture Public Schools Reopen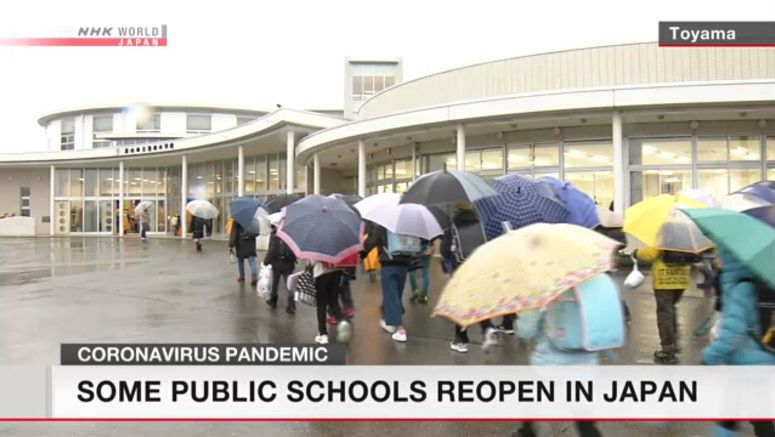 Two cities in Toyama Prefecture on the Sea of Japan coast have reopened their public elementary and junior high schools after being closed for two weeks to prevent the spread of the new coronavirus.
Classes resumed on Monday in the cities of Toyama and Kurobe.
At Toyota Elementary School, children wearing face masks began arriving at around 7:30 a.m. They chatted with their friends as they entered their classrooms.
School officials say 753 of the school's 768 pupils attended.
They also said they are instructing students to use alcohol disinfectant and wash their hands after recess.
Lessons for the school's final semester will run through March 24. The graduation ceremony will be held this Wednesday on a smaller scale than usual.
One of the graduating students said he was glad to see his friends again and that he wants to make his last few days at the school memorable.
The principal, Hiroyuki Nomura, said the children appeared cheerful as they attended school for the first time in two weeks. He said he hopes they will study hard and strengthen their friendships until spring vacation starts.