Sources: Abe's Office Covered Some Party Costs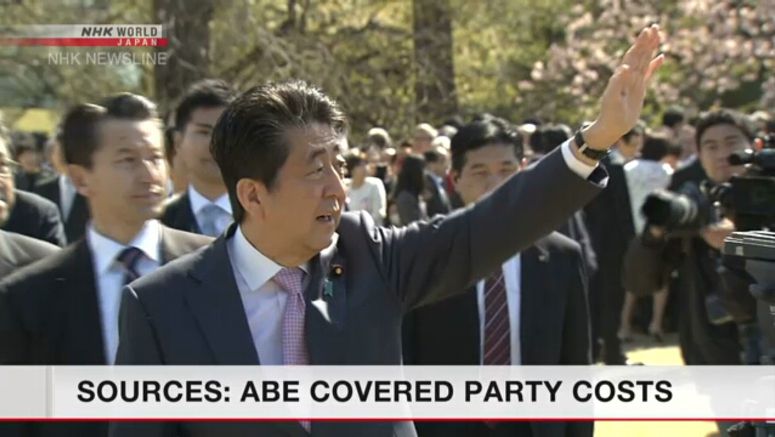 NHK has learned from multiple sources that receipts from two hotels in Tokyo where former prime minister Abe Shinzo's support group held annual parties show that his office shouldered part of the costs.
The group held the parties from 2013 to 2019 on the nights before Abe's annual cherry blossom viewing events. Supporters each paid about 48 dollars to attend.
Opposition parties say Abe's office might have paid the difference between the total costs and the collected participation fees. Criminal complaints have been filed by a group of lawyers and others on suspicion of violating the political funds control law.
Sources say the two hotels produced itemized statements listing all the costs, addressed to Abe's office. The total amount between 2015 and 2019 exceeded 20 million yen, or about 200,000 dollars.
They say that the hotels also issued receipts showing that Abe's office paid at least about 77,000 dollars to cover the difference.
.
Public prosecutors appear to be aware of the existence of the documents. They are believed to be questioning Abe's secretary, who heads the support group, and others.
Abe has repeatedly told the Diet that all the expenses of the parties were paid for by the participants themselves. He insisted that since there were no income or expenses generated from the events, nothing had to be included in his political funding reports.
Abe's office released a comment on Monday saying the office is complying with calls to cooperate in investigations following the filing of criminal complaints. The statement says it refrains from providing details.