Sources: Prosecutors Seek To Question Abe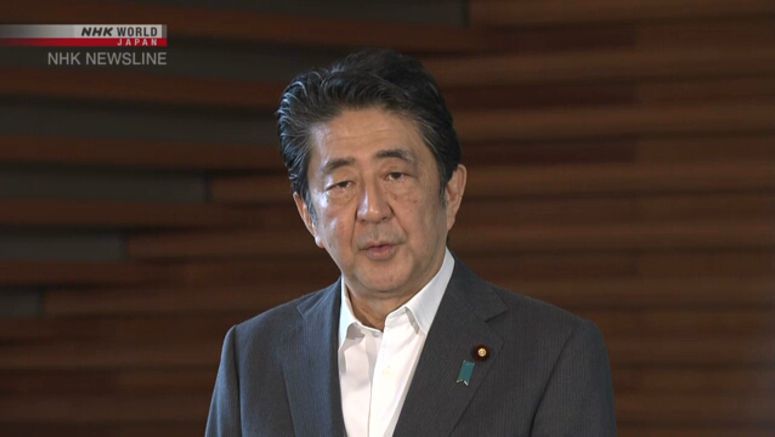 NHK has learned that Tokyo prosecutors have asked to question former Prime Minister Abe Shinzo over annual parties held for his supporters.
Abe's supporters gathered for parties at Tokyo hotels on the eve of his annual cherry blossom viewing events.
Receipts and itemized statements from the hotels suggest Abe's office paid about 76,500 dollars of the total costs of more than 190,000 dollars for the parties held between 2015 and 2019.
Prosecutors are believed to be investigating Abe's chief secretary on suspicion of failing to report the revenue from the participants' fees and payments to the hotels, in violation of the Political Funds Control Law.
Abe has repeatedly explained in the Diet that all the parties' expenses were covered by the participants. He has insisted there was nothing to be recorded in political funding reports because no income or expenses were generated from the events.
Sources close to Abe earlier told NHK that a staff member gave misleading information to the former prime minister because his office did not report the income and expenses. They added that the staffer put Abe in the position of stating something contrary to the facts when answering questions in the Diet.
Prosecutors have apparently decided that they need to question the former prime minister on a voluntary basis about his knowledge of the matter. It is believed they want to do this after the ordinary Diet session, which is scheduled to end on Saturday.