Sources: Tokyo Games' Tickets To Be Refundable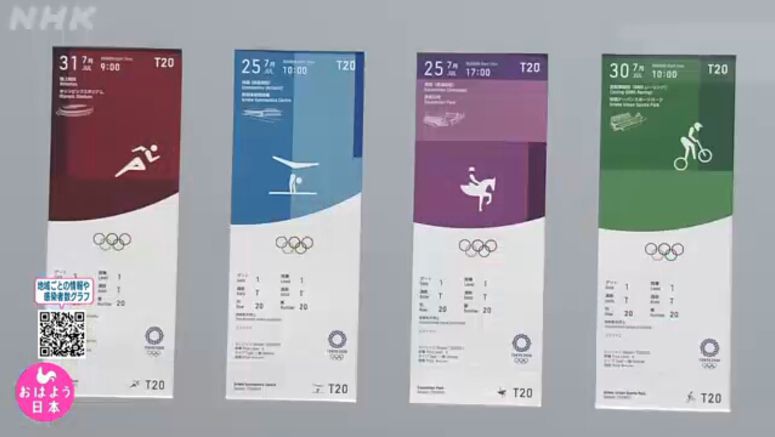 NHK has learned that the organizing committee for the Tokyo Olympics and Paralympics plans to offer refunds for tickets sold in Japan. A formal decision is expected to be announced soon.
The Games are set to take place next year, having been postponed this year due to the coronavirus pandemic.
Sources say the committee plans to give refunds because people may be unable to attend due to the postponement.
They say ticket refunds would be accepted for about 20 days from around November 10 for the Olympics, and for about 20 days in December for the Paralympics.
About 4.48 million Olympic tickets and about 970,000 Paralympic tickets have been sold in Japan. The committee has said they are still valid despite the postponement because the schedules are the same.
The committee also said it will need to assess the situation regarding the pandemic to determine whether spectator numbers can remain as planned.