Spa Resort In Fukushima Reopens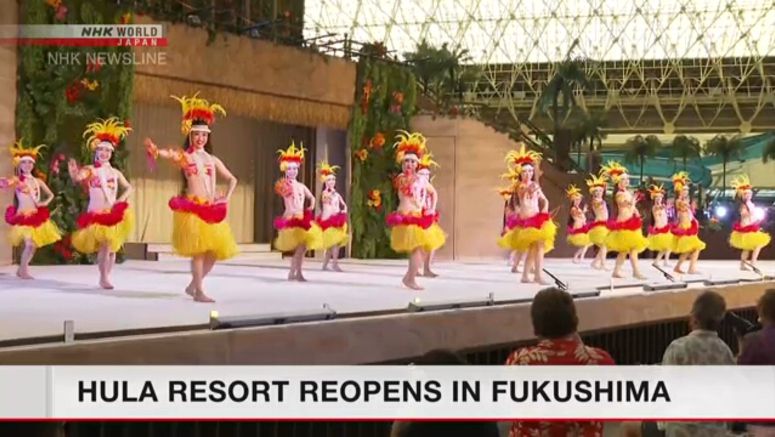 A hot spring resort in Fukushima Prefecture, northeastern Japan, that's known for its hula shows has reopened after being closed for about three months due to the coronavirus.
Spa Resort Hawaiians in the city of Iwaki opened its doors to visitors on Wednesday. It had been closed since April 8.
Visitors were welcomed by dancers called the "Hula Girls," who were wearing face shields and masks. The guests had their temperatures double-checked using thermometers and thermography.
The resort's special attraction, hula shows, also resumed. They were staged with the number of performers reduced, and were 10 to 20 minutes shorter than usual.
Spectators, who were seated in a way to maintain social distancing, applauded enthusiastically.
A woman who came with her family said she was happy to be able to watch the show, as she'd seen the dancers working hard after the 2011 earthquake and tsunami, and they overcame hard times once again.
Dance team captain Aulii Haruna said that after practicing in front of empty seats while the facility was closed, they thoroughly enjoyed performing for an audience.
She also said that as all the staff are taking anti-virus measures, she wants visitors to feel safe and have a good time.
The resort says it has more than 10,000 visitors a day at peak times in normal years, but plans to restrict the number to about a third of usual levels.