Speculation Over 'post - Abe' Moves Grows In Ldp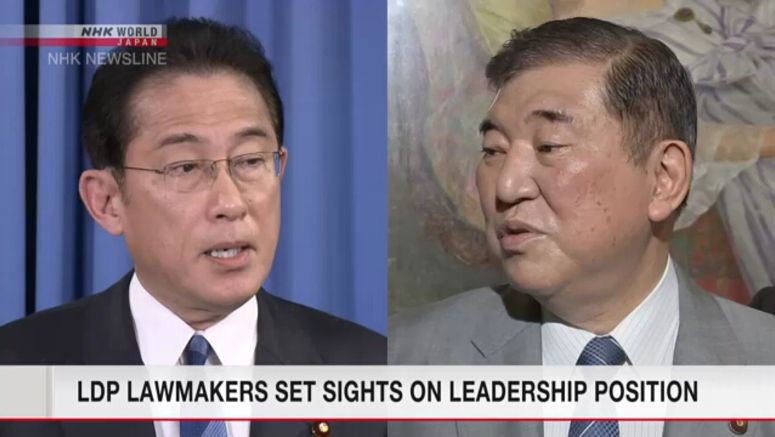 Members of Japan's governing Liberal Democratic Party speculate that some officials are poising themselves to become the next party leader.
LDP policy chief Kishida Fumio and former LDP secretary-general Ishiba Shigeru are among those tipped as a possible successor to Prime Minister Abe Shinzo.
Kishida recently became the head of the party's new strategic task force. It was set up to discuss a new foreign strategy and national vision for the post-coronavirus world. About 70 people took part in a task force meeting on Thursday.
Ishiba met LDP Secretary-General Nikai Toshihiro last Monday. Ishiba asked Nikai to deliver a speech at his faction's party scheduled for September. Nikai accepted the offer.
Nikai describes Ishiba as one of the rising stars he hopes will seek higher office in the future.
Competition for the party's leadership is expected to intensify as Abe's tenure nears an end.