State Of Emergency Extended To End Of May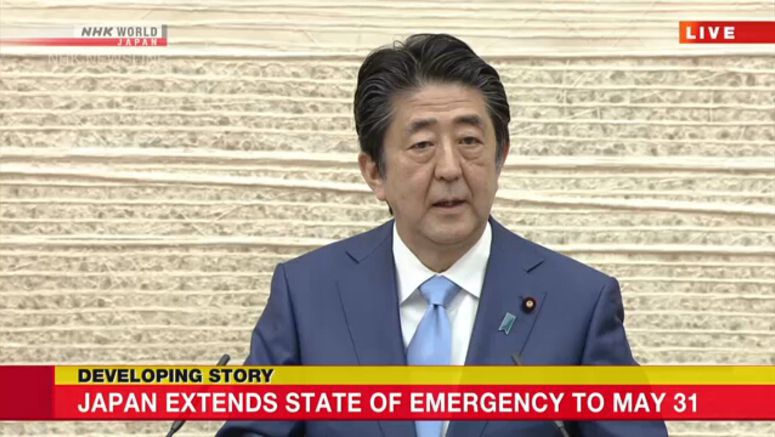 The Japanese government has decided to extend a nationwide state of emergency until the end of this month. It was originally set to expire on Wednesday.
Members of a special taskforce met at the Prime Minister's Office on Monday.
Premier Abe Shinzo said Japan has not experienced an explosive rise in the number of infections of the kind observed in some other nations.
He went on to say that the average number of healthy people infected by one contagious person has dropped below one, suggesting the outbreak is subsiding.
But he said at this point there is still a significant number of new infections and the rate of decline is not satisfactory.
Abe indicated that experts have stressed the need to keep current social restrictions in place as Japan's medical system remains under strain.
At the same time, Abe disclosed plans to lift the emergency before May 31 should an expert panel deem it possible. He said members of the group will undertake a comprehensive analysis of the circumstances around May 14.