State Of Emergency To Be Lifted In Six Prefectures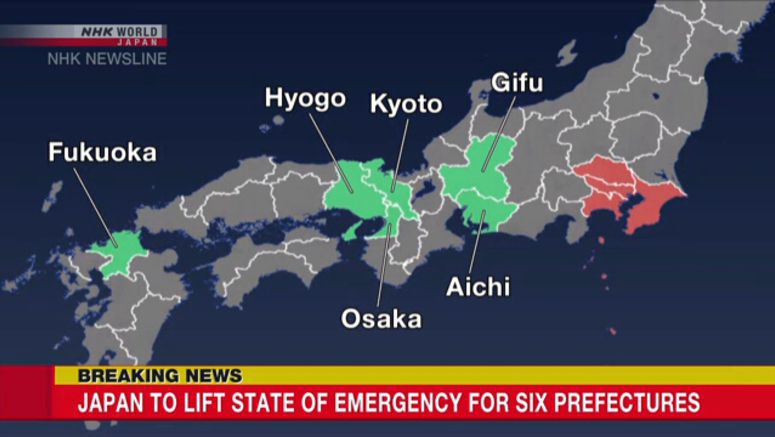 The Japanese government plans to lift a state of emergency for six prefectures on Sunday as the number of coronavirus cases continues to decline. But the declaration will remain in place for Tokyo and three neighboring prefectures.
The decision will apply to Osaka, Kyoto, Hyogo, Fukuoka, Aichi and Gifu. Government officials will discuss the plan with an expert panel on Friday afternoon.
The state of emergency will remain in place for Tokyo, Kanagawa, Saitama and Chiba.
Residents there are being requested to continue refraining from non-essential outings, and for restaurants and bars to close early.