Students Face Shortened Summer Vacations In Japan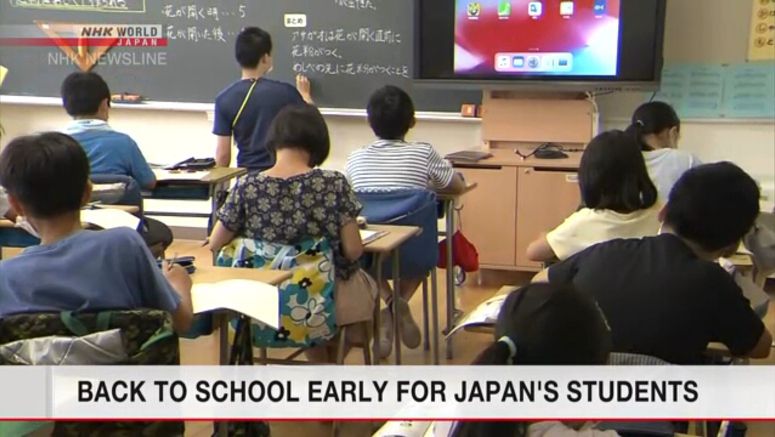 Students in Japan are having a much shorter summer break this year to make up for classes that were cancelled in the spring due to the coronavirus pandemic.
While August is usually a month off for students, the education ministry says more than 1,700 boards of education across the country plan to shorten summer holidays to offset the lost time.
Many elementary and junior high schools are having a 16-day break. The shortest break is 9 days. Some senior high schools are giving students only 4 days off.
Teachers and education officials are taking measures to prevent both infections and heatstroke. Some schools newly installed air conditioners, while others are starting classes early.
In some areas, neighbors are being asked to spot students who may feel sick on their way to and from school.
Some bus companies are providing temporary services to help children commute to school.