Students Gather In Schoolyard To Mark New Year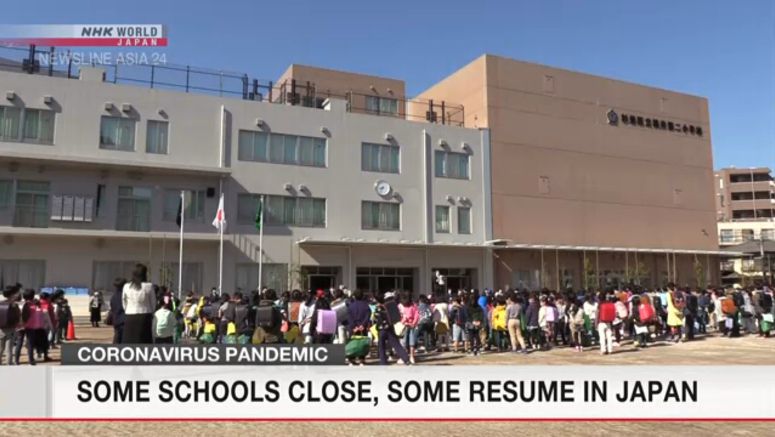 Elementary school students in Tokyo's Suginami Ward have gathered in their schoolyard to mark the start of a new school year amid the coronavirus outbreak.
On Monday morning, Momoi Daini Elementary School held its opening ceremony in its schoolyard instead of its gymnasium to avoid crowding.
The principal told the children that the school will be closed again from Tuesday. He urged them to wash their hands, gargle and avoid crowded places during the closure.
After the event, children in each homeroom briefly gathered around their teachers. Then they left the school without entering their classrooms.
A fifth grader said she is happy to be able to come to the school for the first time in days, but that she feels a bit sad because it will be closed again soon.
Later in the day, chairs were put in the schoolyard to welcome more than 100 new first graders.
The school allowed only up to two guests per student to attend the enrollment ceremony and cut the event shorter than usual to about 10 minutes.
The parent of a first-year student said she had not expected the ceremony to be held in the schoolyard, but that she was glad it took place.
The outbreak has forced many elementary and junior high schools in Tokyo, including those in Suginami Ward, to be shut down until May 6. But ward officials decided to hold ceremonies outdoors as a preventive measure against the virus.