Subsidies For Universities That Conduct Pcr Tests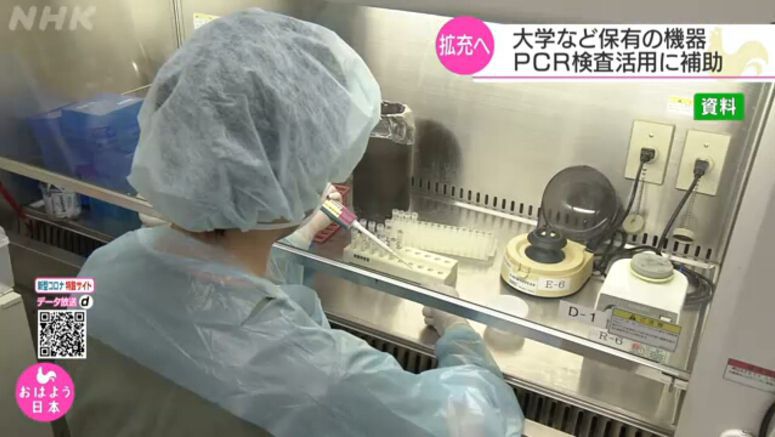 The Japanese government plans to offer subsidies to universities and research institutes that allow their equipment to be used for PCR tests.
The education and science ministry says that as of early August, 71 university hospitals and 27 universities and research institutes across the country had equipment that would allow up to 4,400 PCR tests to be conducted per day.
The ministry will provide a subsidy of about 9,400 dollars per device if universities and institutes use their PCR equipment for coronavirus tests.
It will also offer a subsidy of about 4,700 dollars per device if they lend their equipment for this purpose.