Suga: Abe Statue Would Be 'unacceptable'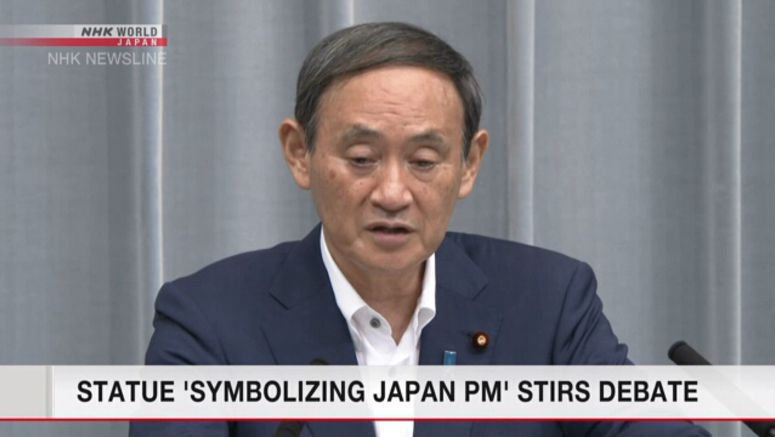 Japan's top government spokesperson has expressed strong displeasure with a South Korean botanical garden for setting up a statue of a man kneeling in front of a girl statue symbolizing those referred to as comfort women.
The garden has explained to South Korean media that the male statue represents Japanese Prime Minister Abe Shinzo.
Japan's Chief Cabinet Secretary Suga Yoshihide said on Tuesday that the government has yet to confirm the reports.
But he said that if they are true, it would be an unacceptable breach of international protocol that would have a decisive impact on Japan-South Korea relations.
Suga added that the government will continue to demand that South Korea honor a 2015 bilateral agreement that finally and irreversibly resolved their dispute on the comfort women issue.