Suga Announces Candidacy For Ldp President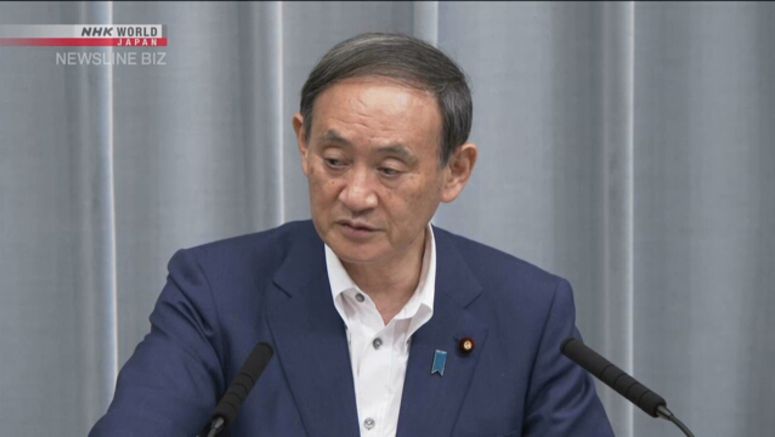 Japan's Chief Cabinet Secretary Suga Yoshihide has announced his candidacy for president of the main governing Liberal Democratic Party.
The party is set to choose a successor to its outgoing president, Prime Minister Abe Shinzo, on September 14.
Suga is Japan's longest-serving chief cabinet secretary, having held the position of the government's top spokesperson for more than 2,800 days.