Suga Asks People To Stay On Alert For Heavy Snow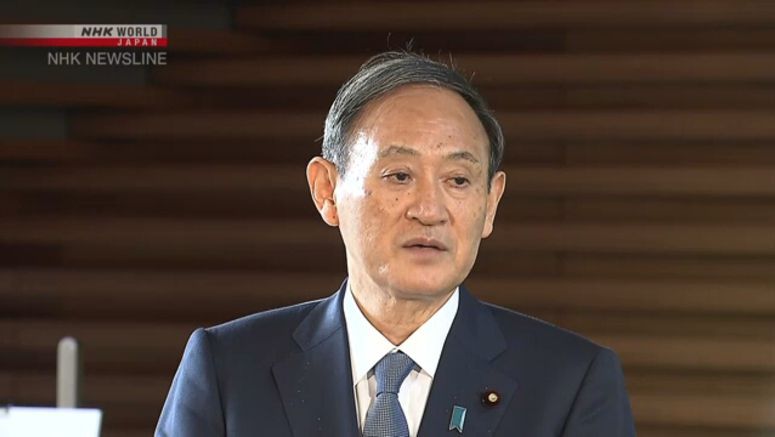 Unusually heavy snowfall for this time of the year is wreaking havoc across many parts of Japan. Prime Minister Suga Yoshihide has instructed his cabinet ministers to provide support for local governments affected.
Suga held a meeting with relevant Cabinet ministers on Thursday, as the heavy snow is forecast to continue this week.
He said the snow has left a large number of vehicles stuck on an expressway in Niigata Prefecture for hours, and cut off a number of remote communities elsewhere, disrupting railway services, and causing power outages.
He said the government is working closely with local governments and an expressway operator to rescue the drivers stuck on the expressway.
He also said a Self-Defense Force unit is being sent to Niigata Prefecture for disaster-relief, and emergency relief measures based on the disaster relief law will be offered for two of the hardest-hit municipalities in Niigata-Minamiuonuma and Yuzawa.
Suga was asking people in the affected areas to stay on alert to the dangers posed by heavy snow, such as damage to buildings, transport disruptions, the risk of being hit by snow sliding off a roof, and avalanches.