Suga Certain To Win Ldp Presidential Race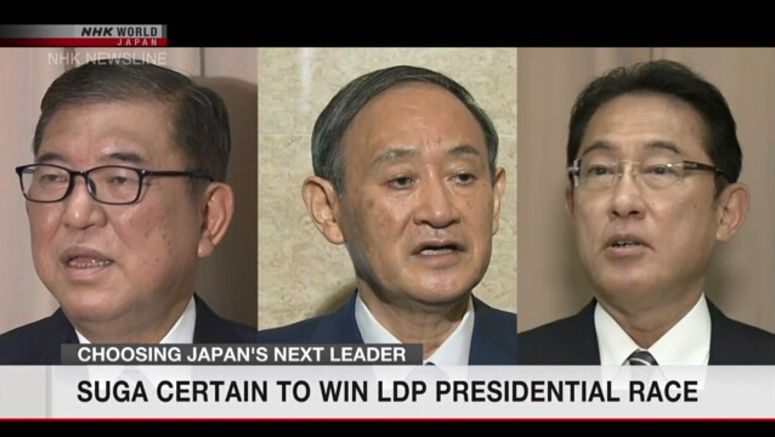 Japan's main ruling Liberal Democratic Party is choosing its new leader on Monday. Suga Yoshihide, the top spokesperson of the current administration of Prime Minister Abe Shinzo, is almost certain to win.
The vote also effectively decides who will be the country's prime minister after Abe, who is stepping down because of health issues.
The campaign's main focus was on how much each candidate would follow Abe's policies. The coronavirus and its economic fallout drew attention, along with strategies to revitalize rural areas.
Three veteran politicians are vying for the top leadership position: Former LDP Secretary-General Ishiba Shigeru, Chief Cabinet Secretary Suga Yoshihide, and LDP policy chief Kishida Fumio. Suga heads into the vote as the strong favorite.
The winning candidate will need a simple majority of 535 votes - mostly cast by incumbent party lawmakers.
The remainder will come from the party's 47 prefectural chapters, which will have three votes each. Results will be announced Monday afternoon.