Suga Comments On Us Pulling Out Of Who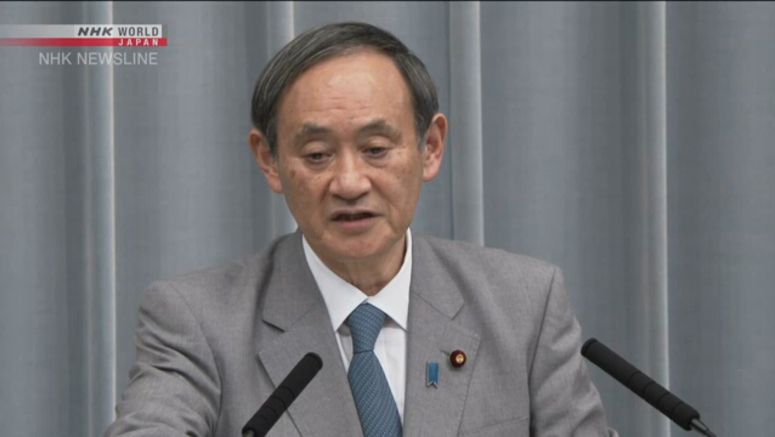 Japan's top spokesperson has expressed hope to continue cooperating with the United States over the coronavirus and other global health issues. The remark follows Washington's official notification to the United Nations of its intent to withdraw from the World Health Organization.
Speaking to reporters on Wednesday, Chief Cabinet Secretary Suga Yoshihide said he is aware of the move. He also said he understands that the withdrawal will take place in one year.
Suga said the US expressed to continue to cooperate with the international community after leaving the world health governing body.
He said the international community needs to deal with pandemics in a concerted manner, and the WHO should use its expertise and function appropriately.
Suga said he believes that a fair, independent and comprehensive examination of the WHO's functions should be conducted soon after this pandemic is brought under control, in order to better prepare for potential future pandemics.