Suga Declares State Of Emergency For 7 More Prefs.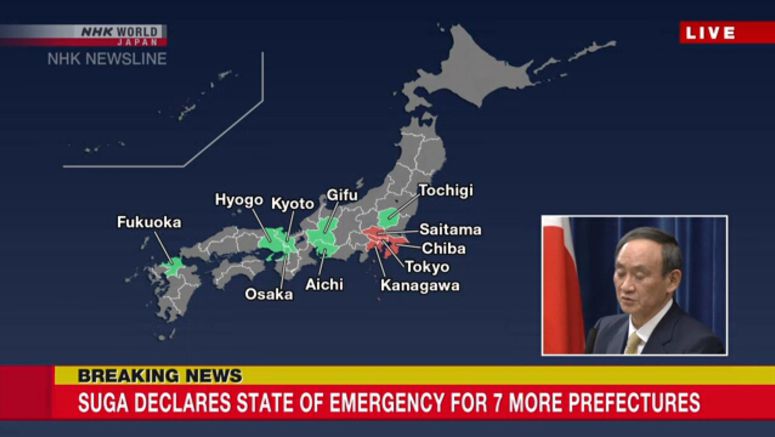 Japan's Prime Minister Suga Yoshihide has declared a state of emergency for seven more prefectures, to curb the spread of the coronavirus.
The declaration was made at a government taskforce meeting on Wednesday evening.
Suga said he has a strong sense of urgency as infection cases are surging not only in the Tokyo area but also in central and western parts of the country. He stressed the need to take preventive measures before infections spread nationwide from major urban areas.
The seven additional prefectures are Osaka, Hyogo, Kyoto, Aichi, Gifu, Fukuoka and Tochigi. The state of emergency declared last week has covered Tokyo and three neighboring prefectures.
The state of emergency for all 11 prefectures is to remain in place until February 7.
Suga asked local governments to take appropriate measures depending on each area's needs.
Suga promised the central government's support for them if needed.