Suga Defends Abe's Diet Replies On Dinner Parties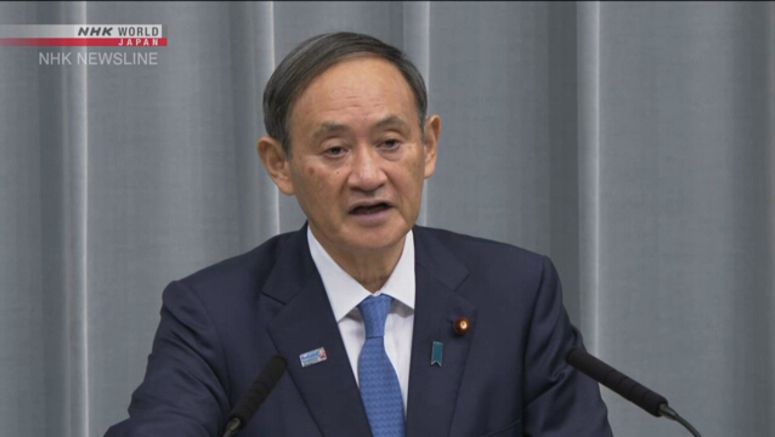 Japan's top government spokesperson has defended Prime Minister Shinzo Abe's replies to questions about dinner parties held at a Tokyo hotel on the eve of annual cherry blossom viewing events he hosted.
Opposition lawmaker Kazunori Yamanoi told the Lower House Budget Committee on Wednesday that the hotel says it issues itemized statements without exception, and contradicts the prime minister regarding receipts. He accused Abe of making false replies.
Chief Cabinet Secretary Yoshihide Suga responded that Abe made his comments after confirming all the facts with the hotel.
Suga said Abe is responsible for his remarks in the Diet because they go on record.
Responding to another opposition lawmaker, Suga said the hotel official Abe's office contacted was the person who arranges the office's use of the hotel.
Suga added that what the official said was the hotel's formal reply.