Suga Discusses Key Policies With Ministers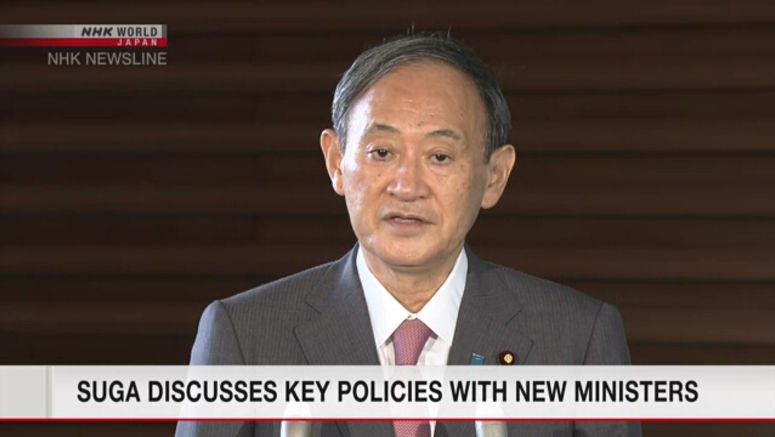 Japan's new Prime Minister Suga Yoshihide has discussed his key policies of regulatory reform and digitalization with related ministers. Suga wants to present his own ideas in such fields, while taking over some policies of the former government.
Suga's cabinet started working on Thursday. He said he was determined to work hard for the Japanese people and will try to live up to their expectations.
Suga met with Administrative Reform Minister Kono Taro and Digital Transformation Minister Hirai Takuya separately to discuss how to implement his signature policies.
Kono set up a page on his website where people can post their opinions about the demerits of bureaucratic red tape.
He told reporters later in the day that the page was almost overwhelmed with opinions, suggesting that useful information about reform has been gathered.
Hirai said Suga instructed him to speed up the process of creating a new government agency in charge of digitalization.
He said Suga is calling for a level of speed that has never been seen in the past.
Hirai says he will launch a working group on Saturday to discuss the issue. He plans to prepare related bills to be submitted to the Diet session starting in January, in a bid to create the new agency before March 2022.