Suga Elected Japan's New Prime Minister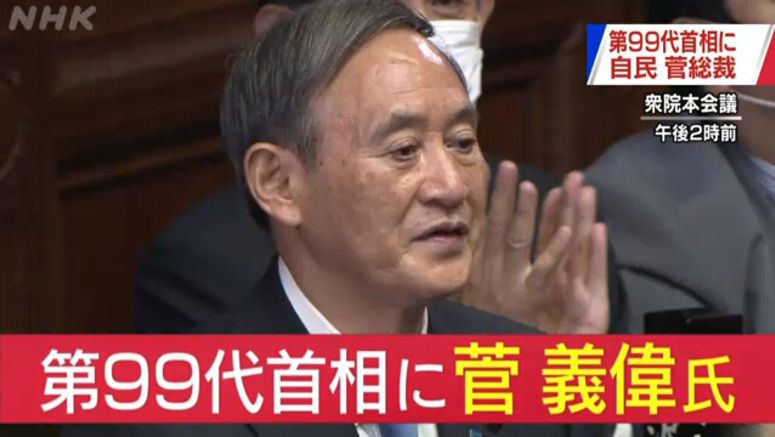 Suga Yoshihide has been chosen as Japan's 99th prime minister in the Diet.
The political transition comes after Abe Shinzo's surprise announcement last month, that he would step down to deal with health issues.
Suga won a commanding victory in Monday's vote for the leader of the main ruling Liberal Democratic Party.
He's well known to Japanese as the voice of their longest-serving government, acting as Abe's Chief Cabinet Secretary for more than seven years.