Suga Elected Ldp President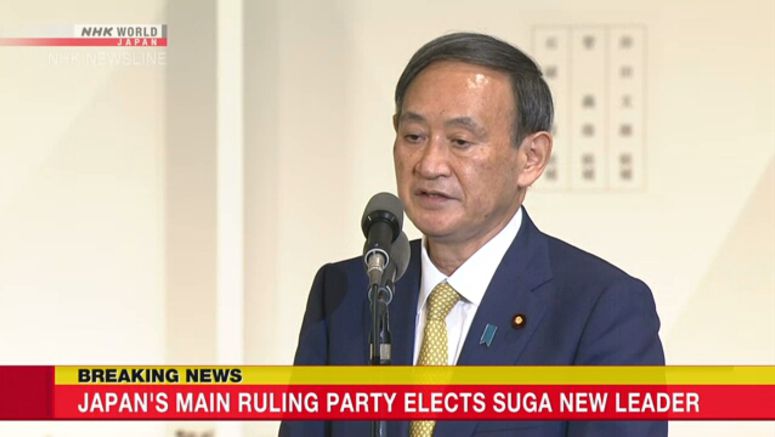 Japan's main ruling party has elected Chief Cabinet Secretary Suga Yoshihide its new leader.
The 71-year-old politician is virtually assured to succeed Prime Minister Abe Shinzo, who announced last month his intention to step down to deal with his health.
Suga won 377 out of 535 votes up for grabs, beating his two opponents -- Former LDP Secretary-General Ishiba Shigeru and the party's current policy chief Kishida Fumio.
The top government spokesperson identified his top priorities. He wants to push forward administrative reform to create a more efficient government.
He also says he will create a social security system which protects people while also encouraging them to help each other.
Diet members will vote on Wednesday to pick the new prime minister.
And Suga will almost certainly win, since both Houses are controlled by an LDP-led coalition.
New Cabinet ministers will be named later that day.