Suga Eyes Stable Ties With Other Countries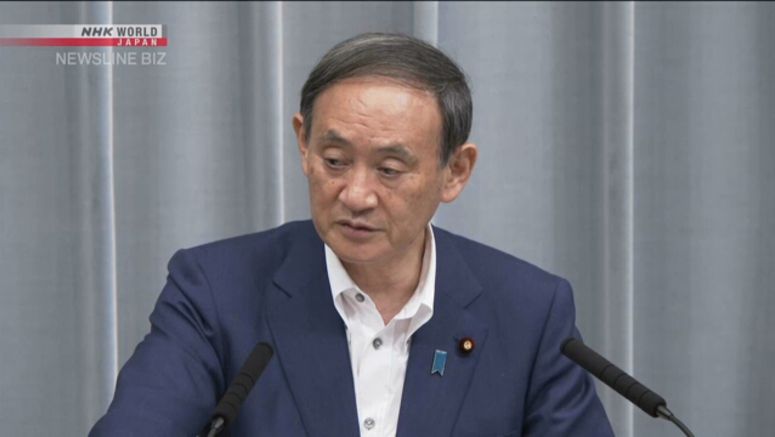 Japan's Chief Cabinet Secretary Suga Yoshihide said on Monday that it is extremely important to build broad, stable relations with other countries, based on the Japan-US alliance at the core and with an eye on the overall international situation.
Suga is expected to win the presidency of the main ruling Liberal Democratic Party later in the day to succeed outgoing Prime Minister Abe Shinzo.
Suga was speaking to reporters as the top government spokesperson, a post he has held under Abe for nearly eight years.
On summit diplomacy, he said that generally speaking, a personal relationship of trust between leaders will make their countries' ties closer.
He said for the prime minister to speak out and negotiate in person at multinational talks will help strengthen other countries' understanding of and support for Japan.
Suga expressed the view that it would be difficult to match Abe's achievements in building personal relationships of trust with the leaders of many countries.
Suga also commented on a US-brokered deal between Israel and Bahrain to normalize relations.
He said he hopes that the latest accord, along with the Israeli-UAE agreement to normalize ties, will help ease tension and promote stability in the Middle East.
Suga said he appreciates the efforts of US President Donald Trump and other officials to broker the deals.