Suga: Japan To Make Best Efforts To Patrol Waters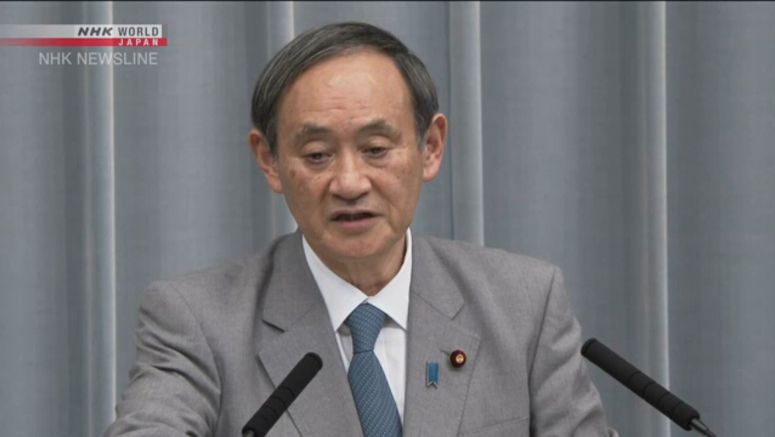 Japan's Chief Cabinet Secretary Suga Yoshihide says the government will make its best efforts to patrol territorial waters, after commenting on two Chinese patrol ships that remained for more than 39 hours.
Two Chinese patrol ships entered waters off the Senkaku Islands in the East China Sea on July 2, and approached a Japanese fishing boat.
Suga said at a news conference on Tuesday that the Chinese ships left Japanese waters before 11:00 p.m. on July 3, but re-entered at 2 a.m. on the following day. He said the ships left Japanese waters before 6 p.m. on Sunday.
Suga said he cannot comment on the intentions of the Chinese patrol ships. He said the government will do whatever necessary to patrol areas near the Senkaku Islands.
The Chinese patrol ships stayed in Japanese waters more than 39 hours. It was the longest intrusion since Japan's government acquired ownership of some of the Senkaku Islands from a Japanese owner in 2012.
Japan controls the islands. The Japanese government maintains the islands are an inherent part of Japan's territory. China and Taiwan claim them.