Suga: Mask Supply Up To 600 Mil. Next Month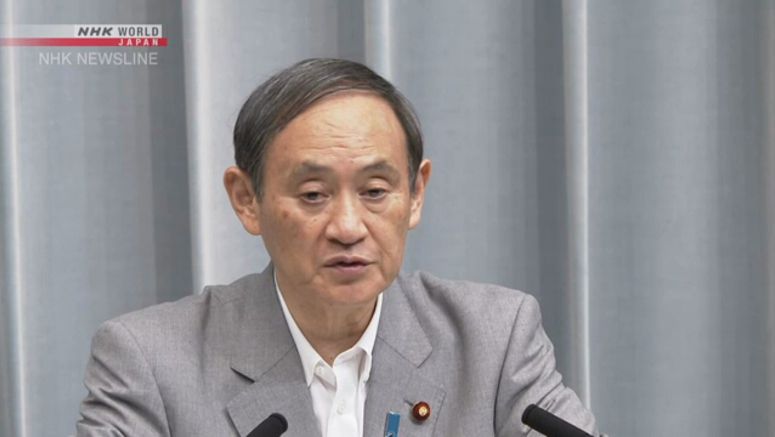 Japan's top government spokesperson says the supply of face masks will increase to more than 600 million per month from March amid a severe shortage across the country.
Chief Cabinet Secretary Yoshihide Suga told reporters on Thursday that the government is working to resolve the shortage as soon as possible while closely monitoring mask production and distribution.
He said the government has secured more than 100 million masks per week, above the average, since mid-February.
Suga also said the government will continue to urge manufacturers to boost production.
He asked that consumers not buy more than they need.
Meanwhile, Japan's antitrust regulators are urging drugstores across the country not to sell other products in combination with masks to increase profits.
The Fair Trade Commission made the rare request on Thursday to the Japan Association of Chain Drug Stores, saying such sales could violate the antimonopoly law.
The move comes after some drugstores were found selling masks at high prices by combining them with energy drinks or other items.