Suga May Visit Us Next Month For Talks With Biden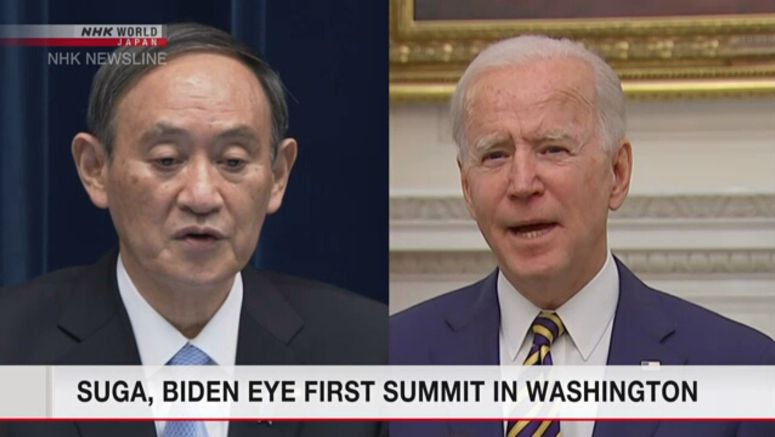 The Japanese government is working on a visit by Prime Minister Suga Yoshihide to the United States for an in-person talks with President Joe Biden.
The meeting will likely take place as early as April depending on the status of the coronavirus pandemic.
When Biden took office Suga expressed interest in meeting him as soon as possible.
The two leaders are expected to affirm they are on the same page regarding strengthening their alliance and realizing a free and open Indo-Pacific.
This is most pertinent in regard to China's new law that authorizes its coast guard to use weapons as well as its increased maritime activities.
Among other issues, Suga and Biden are likely to discuss the pandemic, climate change, Myanmar and North Korea.
Meanwhile, the governments of Japan and the US are preparing to hold the first-ever four-way online summit involving the leaders of Australia and India as early as Friday.
A meeting of their foreign and defense ministers in Tokyo is also being set up for next Tuesday.