Suga Meets With Science Council's Head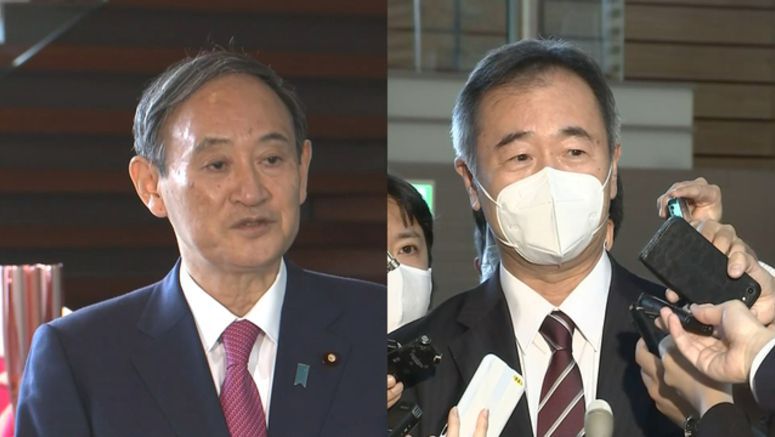 Prime Minister Suga Yoshihide has held talks with the president of the Science Council of Japan, Kajita Takaaki. The chief of the leading academic body handed Suga a written request asking for an explanation of his refusal to appoint six nominees as new members and calling for their appointment.
Suga and Kajita held talks for about 15 minutes at the prime minister's office on Friday afternoon. They exchanged opinions on the role of the council going forward.
After the meeting, Kajita told reporters that they discussed how the Science Council can contribute to society and the country on the basis of its academic knowledge.
Kajita said he told Suga that since the council's establishment, knowledge of science has become more widespread in society, and government policy decisions now give greater weight to scientific issues.
Kajita said Suga apparently agreed with him. He added that the prime minister told him to do his best.
As for whether Suga explained his decision on the appointments, Kajita said he did not seek the prime minister's response at the meeting, and that there was no clear exchange of views on the issue.