Suga, Moon Briefly Exchange Words In Britain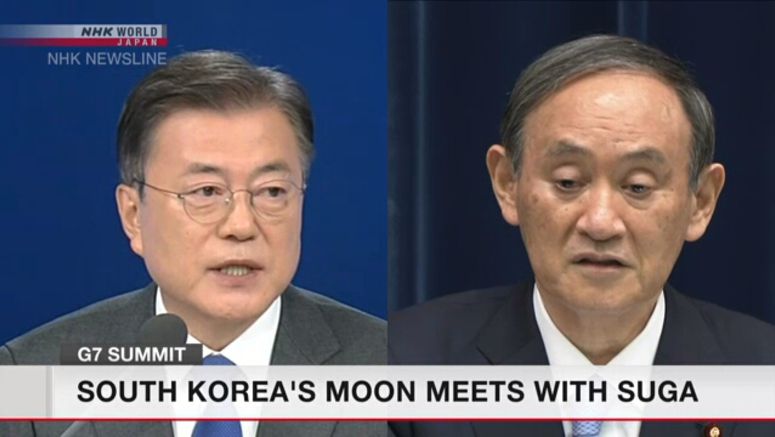 South Korea's presidential office says President Moon Jae-in had a brief conversation with Japanese Prime Minister Suga Yoshihide at the venue of the Group of Seven Summit in Britain.
The presidential office says Moon came across Suga on Saturday, as Moon was invited to the G7 summit as a guest.
The office reports that the two leaders said they were glad to see each other.
It was the first time for them to exchange words in person since Suga took office last September, although they spoke over the phone briefly that month.
Japan's Deputy Chief Cabinet Secretary Okada Naoki, who is traveling with Suga, told reporters that Moon approached Suga and they exchanged greetings very briefly.
The brief encounter took place as bilateral relations are strained over issues such as wartime labor and those referred to as comfort women.