Suga, Phuc Discuss Regional Security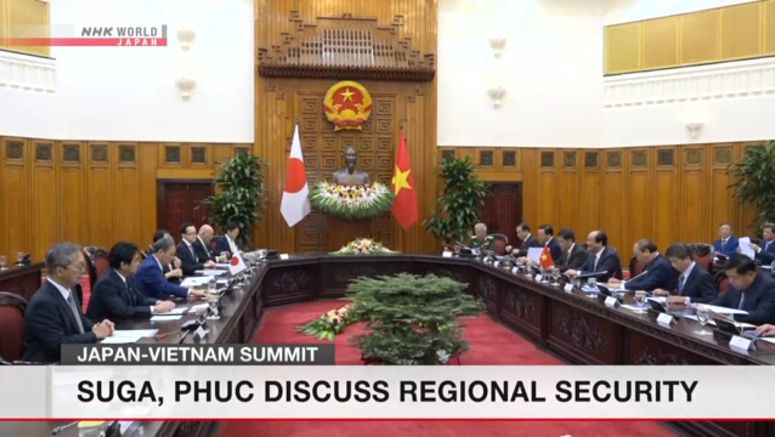 Japanese Prime Minister Suga Yoshihide and Vietnamese Prime Minister Nguyen Xuan Phuc are holding talks in Hanoi. They are expected to discuss strengthening regional security and boosting economic ties.
It's Suga's first overseas trip since taking office last month. The visit comes just weeks before Vietnam is set to host the Association of Southeast Asian Nations summit.
On Sunday, Suga said he wants to reaffirm ties with ASEAN -- emphasizing Japan's policy of creating a free and open Indo-Pacific region based on the rule of law.
China has been steadily increasing its maritime activity in the South China Sea.
On the economic front, Suga is expected to discuss how to strengthen Japanese supply chains in Vietnam amid the coronavirus pandemic.
Further relaxing entry restrictions between the two countries are also likely to be on the agenda.