Suga Pledges Efforts To Bring Abductees Home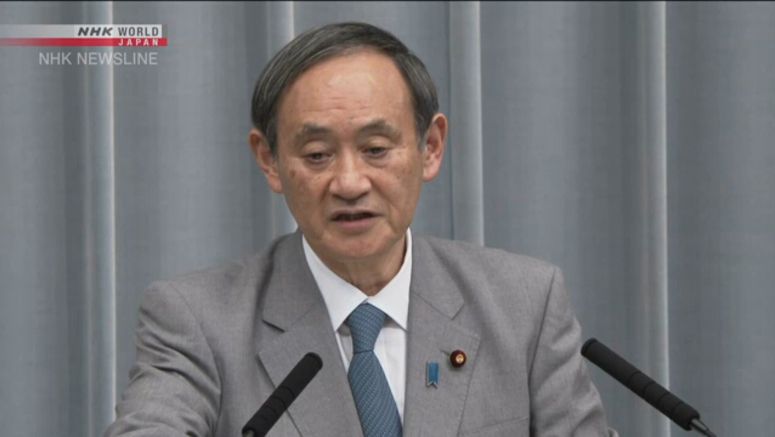 Japan's Chief Cabinet Secretary Suga Yoshihide has pledged efforts to bring home nationals abducted by North Korea in response to the desperate wishes of their families.
Suga and a group of prefectural governors seeking to rescue the abductees met at the prime minister's office on Tuesday.
Kanagawa Governor Kuroiwa Yuji told Suga there is no time to spare and that only the government can rescue its people.
He handed Suga a letter urging the government not to normalize diplomatic relations with North Korea or offer the country economic assistance unless the abductions issue is resolved.
The letter also calls for tangible progress, such as a Japan-North Korea summit.
Suga stressed that the abductions issue remains the top priority for the administration of Prime Minister Abe Shinzo. He said the government will keep trying to bring all abductees back to Japan for their aging families.
Kuroiwa later told reporters they exchanged views on recent developments in North Korea.
He said Suga referred to the recent prominence of Kim Yo Jong, the younger sister of leader Kim Jong Un, and pointed out that he can likely trust only his closest relatives.