Suga Pledges To Help Asean Establish Rule Of Law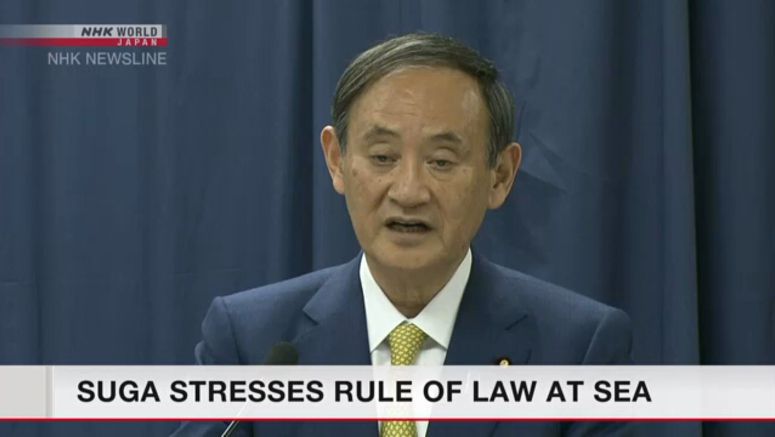 Japanese Prime Minister Suga Yoshihide says Japan will step up support for the members of the Association of Southeast Asian Nations to establish the rule of law in the region. He says there are actions in the South China Sea that run counter to the rule of law.
Suga on Monday spoke at a university in Hanoi, the capital of Vietnam, where he is visiting as part of his first overseas tour since taking office.
Suga emphasized that Japan and ASEAN can together create a peaceful and prosperous future, saying that Japan's initiative, a Free and Open Indo-Pacific, and ASEAN's initiative, ASEAN Outlook on the Indo-Pacific, share much in common.
In an apparent reference to China's increased assertiveness in the South China Sea, Suga said there are activities in the region that run counter to the rule of law and openness. He said Japan is strongly opposed to any action that heightens tensions in the South China Sea.
Suga said it is important for all parties to resolve disputes peacefully based on international law, not through force or coercion.
Suga also spoke about Japan's supply of patrol boats to Vietnam and the Philippines and Japan's training programs for people in Indonesia and Malaysia engaged in maritime security.
Suga stressed that Japan will promote economic cooperation with ASEAN countries, including help in building high-quality infrastructure, strengthening supply chains and creating international rules for data utilization.