Suga Takes Part In Asean+3 Online Summit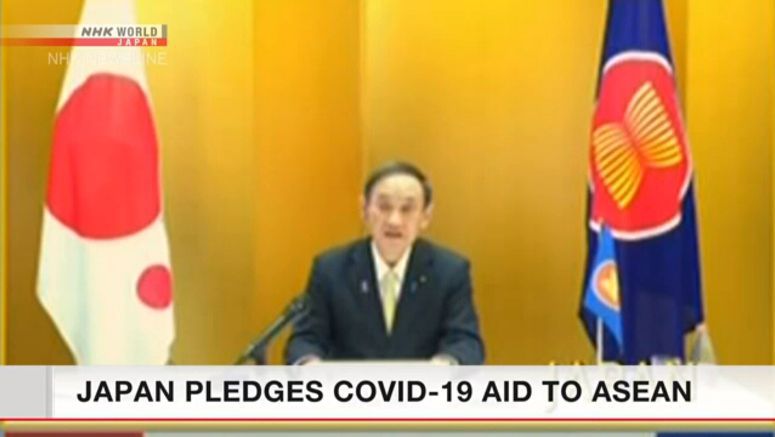 Japanese Prime Minister Suga Yoshihide says he will work with Southeast Asian countries to fight the coronavirus.
Suga took part in an online summit with the leaders of ten ASEAN countries, as well as Chinese Premier Li Keqiang and South Korean President Moon Jae-in on Saturday.
It was Suga's first conference with the leaders of China and South Korea since he took office in September.
Suga said he will cooperate with ASEAN to help provide everyone with high-quality health services to tackle the coronavirus. He pledged more than 200 million dollars in aid to ASEAN nations.
Suga also outlined Japan's plan to reduce greenhouse gas emissions to net zero by 2050. He said there is no time to lose in dealing with global warming.
He added Japan will promote innovation to try to create a virtuous circle between the economy and the environment. Suga said Japan will fully support realistic and sustainable efforts to decrease carbon emissions and replace energy sources, in line with circumstances in Asia.
The 13 countries, as well as Australia and New Zealand, are expected to agree on the Regional Comprehensive Economic Partnership, or RCEP, on Sunday. It would create a huge free-trade zone in the Asia-Pacific region.
India is not signing the pact, out of concern about a possible negative impact of low tariffs on domestic industries.
Suga told the summit that Japan will continue to cooperate to have the agreement take effect at an early date.