Suga To Speak With Trump On Sunday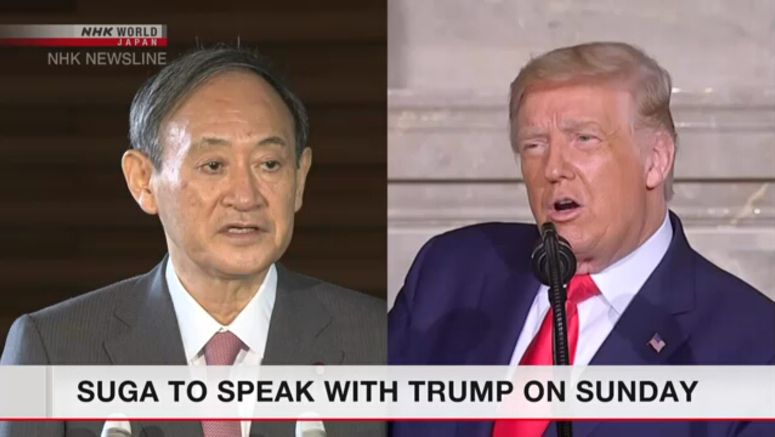 NHK has learned that new Japanese Prime Minister Suga Yoshihide will speak with US President Donald Trump by phone on Sunday night.
Regarding the Japan-US alliance, Suga is expected to convey his intention to continue the diplomacy of his predecessor Abe Shinzo, and work to strengthen bilateral ties.
Suga hopes to exchange views with Trump about China, which has recently grown increasingly at odds with the United States.
He is also expected to ask for support to resolve the issue of Japanese nationals abducted by North Korea.