Suga, Trump Agree To Boost Japan - Us Alliance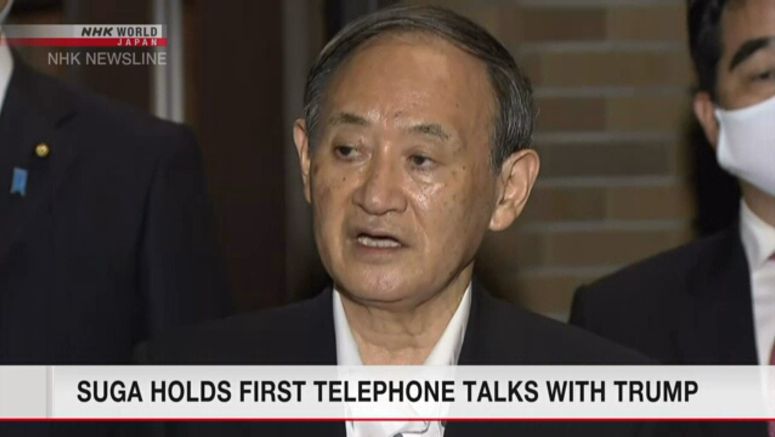 Japanese Prime Minister Suga Yoshihide and US President Donald Trump have agreed to further strengthen the Japan-US alliance.
Suga talked with Trump by telephone for about 25 minutes on Sunday night in their first phone call since Suga took office on September 16.
After the talks, Suga told reporters that President Trump assured him they would work together to further develop the alliance, which they consider the foundation for regional peace and stability.
Suga asked Trump for full US support in resolving the issue of Japanese nationals abducted by North Korea. The president responded he would work closely with Japan on the issue.
The leaders agreed the two allies will cooperate on the development and distribution of a vaccine and treatment for COVID-19.
They also confirmed close cooperation to realize a free and open Indo-Pacific region. Trump told Suga to call anytime 24 hours a day in the event of a contingency.
The prime minister told reporters that he is willing to hold telephone talks with other world leaders to deepen bilateral relations.