Suga Urges Vigilance, Pledges More Financial Help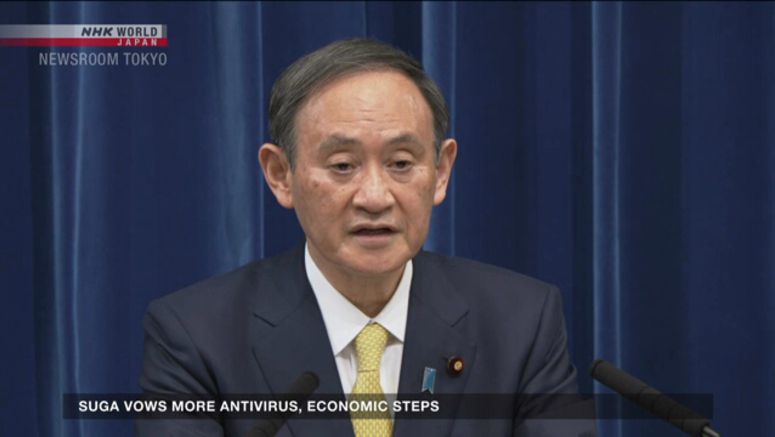 Japanese Prime Minister Suga Yoshihide is pledging to do whatever it takes to contain the new coronavirus.
Suga said, "We must stay vigilant, as the number of new cases and seriously ill patients recently hit record highs. The situation at hospitals is becoming urgent, as serious cases threaten to overwhelm the number of available beds. We are facing a sense of crisis. Protecting the lives and livelihoods of the people -- this is the top priority of my administration."
Suga made the comments at a news conference, as lawmakers prepare to wrap up the current Diet session.
He pledged to finalize a new financial assistance package early next week to help people cope with the economic fallout.
The package will include interest-free loans and subsidies for low-income and single-parent households.