Suga Visits Indonesia For Summit Talks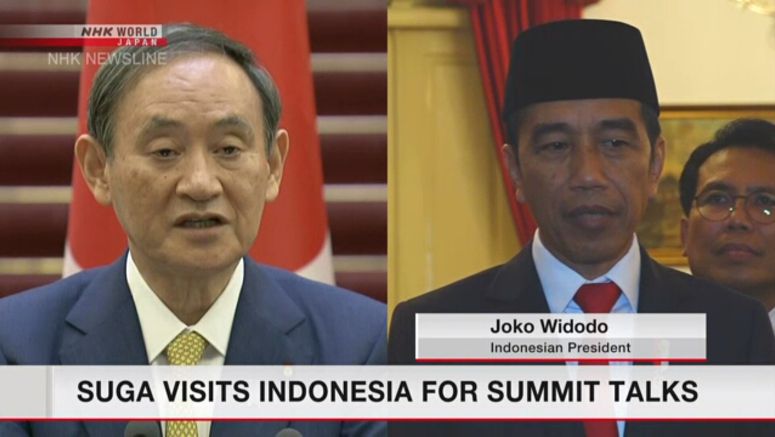 Japan's new Prime Minister is on to the second leg of his inaugural trip abroad as the country's leader.
After leaving Vietnam, Suga Yoshihide has arrived in Indonesia where he is set to meet President Joko Widodo.
Suga is expected to stress that Indonesia is a strategic partner, as a key member of the Association of Southeast Asian Nations. He will also likely highlight that the two countries share basic values like freedom and democracy.
Suga is aiming to secure a pledge to work together on a range of regional issues, including China's growing maritime presence in the region. He wants to arrange a meeting of foreign and defense ministers from both countries soon. And he plans to speed up negotiations on the transfer of defense equipment to Indonesia.
The coronavirus pandemic will also likely be on the agenda. Indonesia has the highest number of cases in Southeast Asia.
Suga will likely offer loans to help limit the economic fallout in the country. And he hopes to secure a plan to ease entry restrictions for nurses and caregivers coming to Japan as foreign workers.