Suga Vows To Secure More Beds For Virus Patients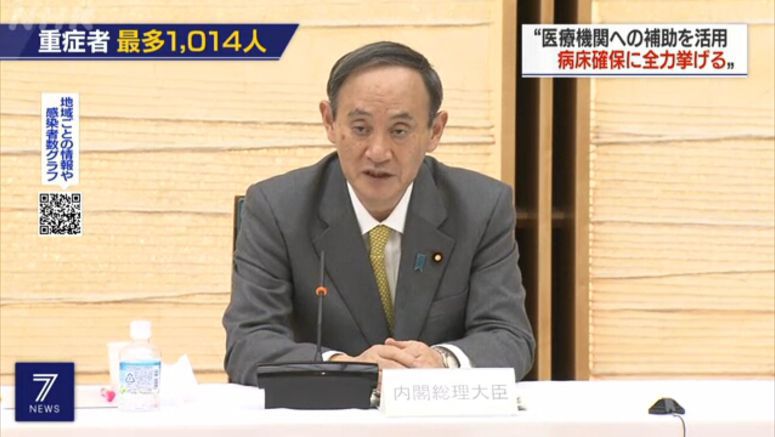 Japanese Prime Minister Suga Yoshihide has indicated he will do his utmost to secure more hospital beds for coronavirus patients by providing financial support to medical institutions.
Suga spoke at a meeting of the Council on Economic and Fiscal Policy on Thursday. Minister in charge of the coronavirus response Nishimura Yasutoshi and health minister Tamura Norihisa also attended.
Private sector members of the council said that although Japan's ratio of hospital beds to population is the highest in the world, some regions do not have enough beds. They proposed the disclosure of information about the number of beds and the occupancy rates at public and private hospitals.
Suga said it is necessary to have a wider range of hospitals accept coronavirus patients.
The prime minister said the government has launched a program to provide hospitals with subsidies of up to 19.5 million yen, or nearly 189,000 dollars, per bed. He said the government will use the incentive and work with municipalities in securing more hospital beds.