Suga Warns Of Increase In Coronavirus Cases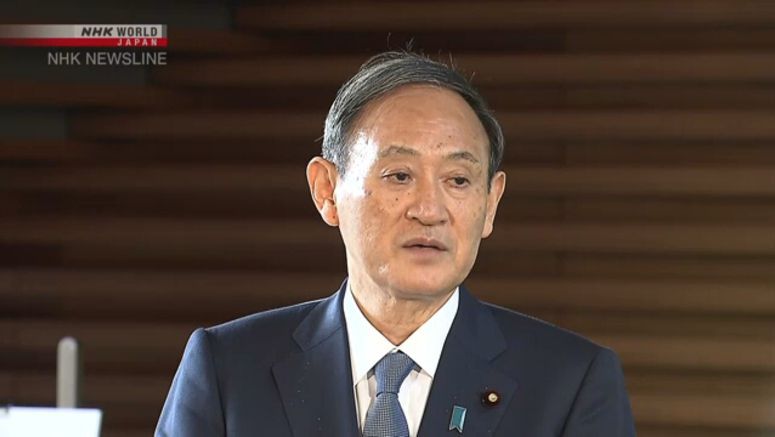 Japanese Prime Minister Suga Yoshihide has renewed a call for anti-coronavirus measures as the country confirmed its highest-ever daily tally of 1,661 new cases nationwide on Thursday.
Speaking to reporters on Friday morning, Suga noted that new cases are surging especially in Hokkaido, Tokyo, Osaka and Aichi.
He said he was briefed on the situation from health minister Tamura Norihisa and Economic Revitalization Minister Nishimura Yasutoshi, who is in charge of Japan's coronavirus response, on Thursday.
He added that he instructed the ministers to take concrete steps in accordance with the extent of infection in municipalities.
Suga, however, expressed caution about declaring a state of emergency and reviewing the "Go To Travel" campaign, citing the view of experts that there is no such need at the moment.
Suga said the government is helping municipalities tackling rising infections in their communities. Such help includes conducting large-scale intensive virus tests and dispatching experts on cluster infections as well as public healthcare personnel.
Suga urged people to take basic anti-infection measures, especially by avoiding high-risk situations such as gatherings with meals and conversations without wearing face masks.