Sunken Tour Boat Raised Close To Sea Surface Off Hokkaido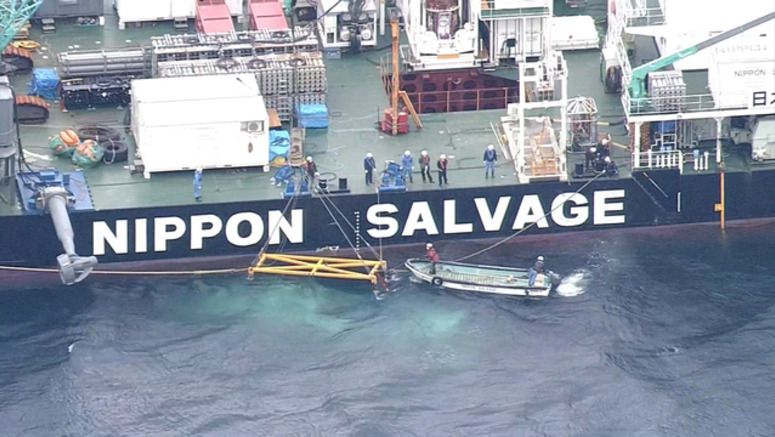 A tour boat that sank off the coast of Hokkaido, northern Japan, has been raised nearly to the sea's surface.
The "Kazu I" sightseeing boat went down a month ago, on April 23, with 26 people aboard. Fourteen have been confirmed dead, and 12 remain missing.
On Monday, salvage workers raised the boat from the seabed at a depth of 120 meters to about 20 meters below the surface.
The boat was lifted by a salvage barge. It is now being transported to shallow waters off the coast of Shari Town, the port it sailed from.
The land ministry plans to haul it up onto the barge as early as Tuesday.
Meanwhile, searchers looking for the missing face rough going.
Last Thursday, Russia informed Japan that a body had been found on the west coast of Kunashiri Island, one of four Russian-controlled islands that Japan claims as an inherent part of its territory.
Japan's Coast Guard officials said on Monday that the body could be that of crew member Soyama Akira, based on a driver's license found nearby. They are trying to confirm more details through diplomatic channels.