Suspended Prison Sentence For Kawai Aide To Stand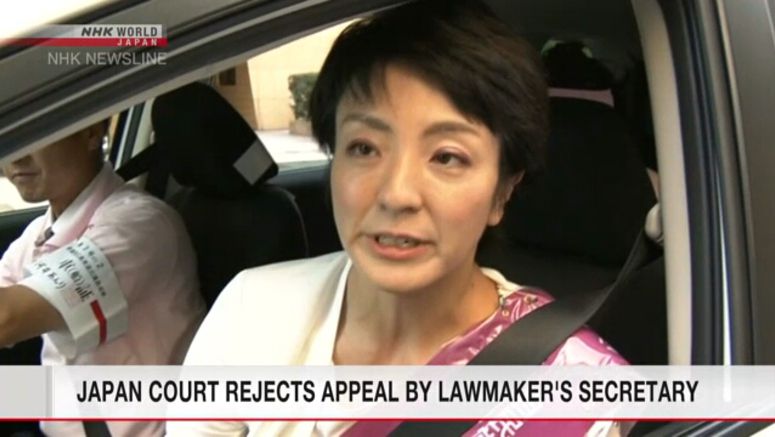 Japan's top court has rejected an appeal by a secretary to a politician accused of election violations. A suspended prison sentence will be finalized for the aide to Diet lawmaker Kawai Anri.
Prosecutors are also likely to file a lawsuit seeking to nullify the election win of Kawai, a former member of the main ruling Liberal Democratic Party, on the basis of guilt by association.
Presiding Justice Yamaguchi Atsushi at the Supreme Court's First Petty Bench dismissed the appeal filed by Tatemichi Hiroshi's defense against an 18-month prison sentence suspended for five years.
In June, the Hiroshima District Court found the defendant guilty of violating the election law for paying Kawai's campaign staffers more than the legal limit during her run in the Upper House election in July last year.
His defense appealed the decision. But the Hiroshima High Court upheld the lower court's ruling.
The district and high courts determined that Tatemichi ordered the illegal payments. They also dismissed the defense argument that the defendant's behavior warrants a fine, not a heavier punishment.
A fine does not prompt a nullification of an election victory through guilt by association.
Kawai Anri and her husband, former Justice Minister Kawai Katsuyuki, quit the Liberal Democratic Party in June. They were indicted the following month.
Prosecutors allege the couple distributed cash to members of local assemblies in Hiroshima Prefecture and asked them to secure votes for Kawai Anri in the Upper House election.